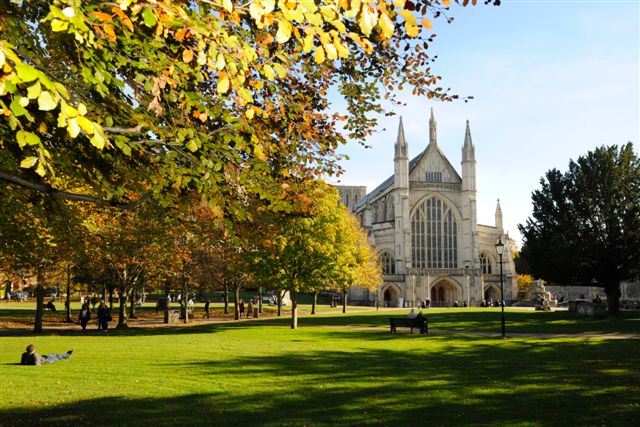 Winchester is a melting pot of many things: the historic birthplace and ancient capital of England, a beautiful city celebrated for its festivals, food and finery and, just a stone's throw from London. This list of amenities provides estate agents with the means to pitch Winchester as the ideal commuter town – slim streets of beautiful houses where the great and the good of 'the city' raise their families and mow their lawns. There are commuters aplenty here in can't be denied but Winchester is also a powerful business destination in its own right.
As the world becomes continually smaller and more joined up with every technical advance and as space for a desk and the traditional notion of an office become more and more rare across our small island then it is now more than ever becoming the time to leave your ideas of London at least a little bit behind. Doing business outside of London has always been a cost efficient way to behave and now is the time to make it fashionable too. Where better than the beautiful city of Winchester – county town of Hampshire and, with roots dating back to the pre-Roman period, a city with real staying power to find your perfect professional service.
The time has come to put Winchester on the map for another reason – it's startlingly varied and talented business community reaching out across the country and indeed around the globe. The city is home to a talented practitioner of almost any professional service you care to mention – an impressive feat from a city of Winchester's size. The time has come to galvanise Winchester's close knit business community and create a momentum to promote this diverse and capable range of enterprises to the wider world. As the traditions of the High Street continue to evolve it is becoming increasingly obvious that service industries have to pay a key part in shaping the town and city centres which we all love. Winchester is a place of beauty. Winchester is also a place for business.
Alongside its great array of successful established business Winchester has a thriving community of emerging entrepreneurs and start-up enterprises. Organisations such as the Winchester Business Centre provide a hub for the exciting range of talent in the city and the range of new businesses that knock on our doors continues to demonstrate the vibrant business scene here in Winchester.  The continued diversity and exceptional nature of the business community here in the city is a cause for celebration. Winchester is a true business hub in the south of England and the time has come to recognise it as one.
You can use www.viewwinchester.com to search for your professional as well as personal needs. Visit the listings for legal firms, accountants, architects, web designers, and consultants to really discover exactly how much inspiring business Winchester has to offer.