Through marketing and strong communications, we aim to raise the profile of the city and ensure that it remains a vibrant and attractive business location.
For all marketing queries, please contact Amy Sheppard.
Winchester BID implements a year-round marketing and communication strategy specifically targeting both B2B and B2C audiences including the use of the following channels:
Cross Channel Approach
We use a cross-channel marketing approach to deliver consumer campaigns using; print advertising, radio, digital, social and outdoor platforms to market the city centre offering. We will also continue to be a partner of the Destination Management Partnership, which works closely with Visit Winchester and fellow key stakeholders to invest in opportunities to host journalists and international trips to gain coverage in prestigious publications, such as Vogue and GQ.

VIEW WINCHESTER BRAND
The BID develop the View Winchester brand, producing the website with an online business directory, plus real-time parking information. We also produce the View Winchester Pocket Map and Independents Guide to specifically promote the unique retail experience of the city, drawing visitors to explore the hidden gems of the city.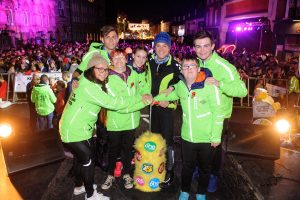 EVENTS PROGRAMME
We support the work of the Festivals in Winchester, which brings together over 20 different festivals annually from comedy to cocktails. The BID aim to ensure the events are spread evenly throughout the year and encourage a spread of activity across the city. As part of the programme, the BID organises Winchester Fashion Week and the Christmas Lights Switch-on, which.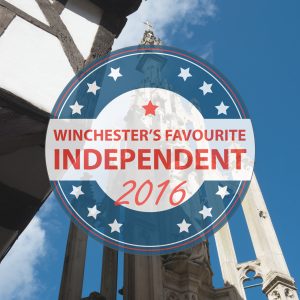 SEASONAL PROMOTIONS
We take a lead role in delivering a high profile campaign for Christmas and arrange other seasonal promotions, such as the Bunny Hop at Easter, half-term activity trails, Independents month in July and the Fresher's Fair's in September.