Sustainability is becoming more and more important in today's business realm.
Through the following projects, we are supporting businesses to reduce their carbon footprint and promote sustainability. For more information, please contact Paul Spencer.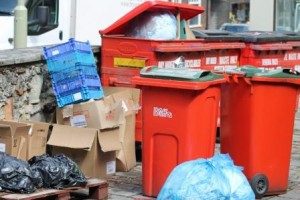 WASTE MANAGEMENT
The BID provide a waste and recycling management scheme, which is competitively priced whilst reducing the City's carbon footprint. The provider Southern Waste Management strive to achieve zero to landfill status. Over 88% of the waste they manage is recycled, with the remaining diverted to RDF (Refuse Derived Fuel), commonly known as turning waste into energy. With over 25 year's experience, Southern Waste Management operate a general waste collection for non-recyclable material, as well as food waste, glass recycling and a means to recycle paper, cardboard, plastic and plastic bottles.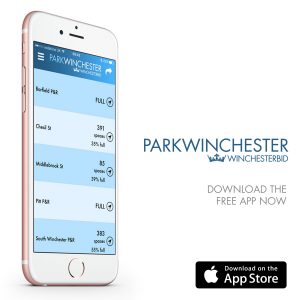 IMPROVING ACCESS
Winchester BID continuously lobby the relevant authorities and represent the thoughts of local businesses on improving access within the city centre, including investment on car parking and the provision of additional Park & Ride services.
The BID has also funded the installation of sensors in the central car parks, which provides real-time occupancy information. This is displayed on the BIDs consumer website  View Winchester and available to view on the Park Winchester app, available on iOS and Android.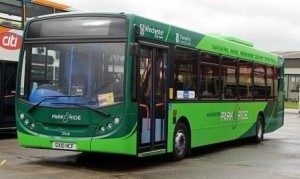 TOWN CENTRE ACCESS PLAN
Improving access is a difficult, strategic task, especially in a historic city such as Winchester. Winchester BID, through its membership lobbying and work with Winchester City Council and WinAcc on transport policies, has helped and will continue to provide the political drive to bring forward investment in access, car parks and additional park & ride, which are all key in promoting Winchester as a forward thinking, vibrant city destination.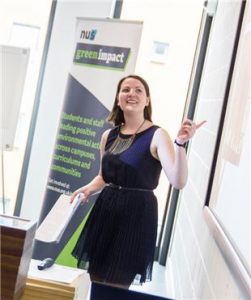 GREEN IMPACT SCHEME
Winchester BID has completed a green accreditation programme, which recognises the practical actions and decisions the company makes to reduce its impact on the environment. The BID encourages its levy payers businesses to take part in the programme, which is subsidised by Winchester City Council.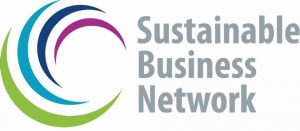 SUSTAINABLE BUSINESS NETWORK
Winchester BID is pleased to be on the steering group of the Sustainable Business Network. The network organises quarterly events to discuss and support businesses in becoming more sustainable in their daily operations. Winchester BID often hold these events at their Winchester office. For a list of forthcoming events, visit the Sustainable Business Network.