The team consists of 2 full-time and 2-part-time members of staff: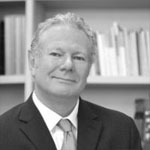 Chris Turner
Business Development Director
chris.turner@winchesterbid.co.uk
Chris works part-time assisting in developing the strategy and direction of the BID.
Paul Spencer
Business Improvement District Manager
paul.spencer@winchesterbid.co.uk
Paul works full time and is responsible for the delivery of projects, services and events.
Jane Bastock
Business Crime Reduction Manager
jane.bastock@winchesterbid.co.uk
Jane works part-time and is responsible for administering the Business Crime Reduction Partnership, which includes the facilitation of both the Shopwatch and Pubwatch schemes.
Hannah Banting
Marketing and Communications Executive
hannah.banting@winchesterbid.co.uk
Hannah works full-time and is responsible for planning and executing the marketing and communications strategy.
The current Board of Directors consists of:
Ken Macartney – Pavilion [Chair]
Mark Baulch – Hampshire Chamber of Commerce
Cat Brandwood – Toscanaccio
Mark Dodd – The Chesil Rectory
Helen Floor – 1-1 Recruitment
Jayne Gillin – The Little Pub Group
Joe Harvey
Catherine Hope-MacLellan – Hampshire Hospitals
Cllr Rob Humby – Winchester City Council
Huw Miles – Paris Smith
Justin Ridgment – University of Winchester
Jon Turton – Hampshire Constabulary
Cllr Jan Warwick – Hampshire County Council